Blender 2.8 is the world's greatest 3D software, period. Because it's open-source and runs on any operating system since Babylonian clay tablets, anyone can use it.
The only barrier: learning how.
At CG Cookie, we want to be a force of good
Our mission is to empower digital artists to create their dreams with Blender - from dancing alongside a 3D robot or modeling terrifying dinosaurs to charting a successful career in the creative industry.
At the same time, we strive to be a force of good for the community. Earlier this year, we ran a hugely successful tree planting campaign which resulted in planting over 1,300 new trees. Now, we're reaching out to support high school students and teachers!
Not everyone can afford Blender tutorials
While we strive to make our membership options as affordable as possible, the reality is that not everyone can spend the extra money on a subscription. There are free tutorials on YouTube, but the quality ranges from amazing to...errrr, what did I just watch? *washes out eyes with lemon juice*
Schools especially struggle with tight budgets while needing high-quality training resources to keep their students on top of the digital learning curve.
To bridge this gap and open up the incredible world of Blender to aspiring artists, we are launching a new initiative for highly motivated students from underserved school districts.
We're giving 100 CG cookie memberships to visual arts students and teachers
Starting today, teachers and students can apply directly to receive their memberships. Each membership is for 1 year.
When selecting the final 100 applicants, we will prioritize students from underserved districts.
Motivated students and teachers can apply now until October 1st
The program is open to high school students and teachers. They must be highly self-motivated and have an active interest in visual arts.
Since the program is 1 year long, we are looking for students who can commit to 12 months of membership and are willing to provide feedback on CG Cookie and share the skills they learn along the way.
All application should be submitted by October 1st.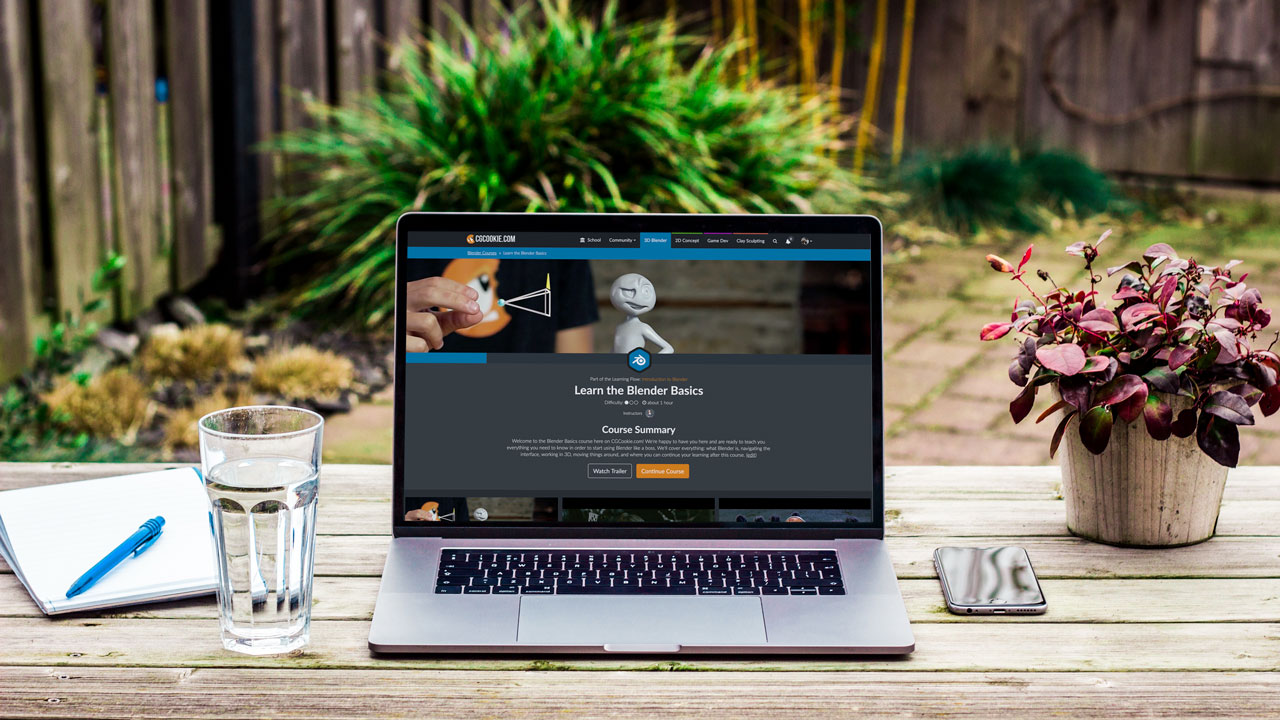 Use CG Cookie with our free curriculum for teaching Blender
For teachers who are interested in teaching Blender in the classroom, our free Blender curriculum is available for download.
How does the application process work?
Successful applicants will be notified via email by September 30th and get their membership from October 1st. We will run a Q & A webinar to welcome you at CG Cookie!
Got questions?
Email Dayse at dayse@cgcookie.com if you'd like to know anything else.
If you don't want to apply but still want to support this initiative...
Share the news or reach out to friends who might be interested. Any way you can help us spread the word is appreciated!