With fresh CG Cookie training coming every week, it can be a challenge to keep on top of things. Have you missed any courses? Check out this overview of the past three months!
---
In July, Kent Trammell kicked off the summer with a brand new course on Compositing in Blender. If you followed along, you learned how to minimize render iterations and maximize your render output's editability. With a quiz testing your newly acquired skills, this course is a must-watch for anyone who wants to optimize their Blender workflow.
We caught up with Mike Rossi, a CG Cookie tutorial author and Interface Artist at Deep Silver Volition on how to make it in the industry, from having the right skill set to landing your dream job.
Continuing our celebration of the launch of new CG Cookie, we released a free rig of Baker, CG Cookie's beloved mascot. We also shared his full story for the first time, including some of his cute quirks (hint: he is a romantic at heart).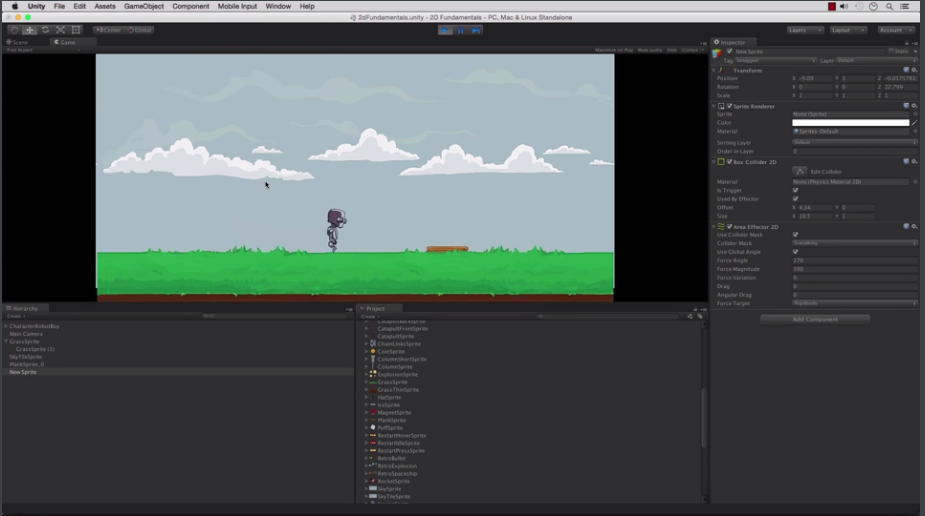 Jonathan Gonzalez shared the tricks and techniques needed to build games within a 2D environment in Unity, using a basic knowledge of sprites, 2D physics and effectors, finishing with a simple 2D platform game to tie it all together. Did you follow the course and pass the final quiz?
In August, Chris McFall of United Filmdom talked to us about his rough start as a creative entrepreneur, the common pitfalls awaiting new freelancers, and what to consider before you quit the day job.
If it is smoking, sparkling, or on fire, Jonathan Gonzalez has it covered in a comprehensive course that came out in August, including a final quiz. If you missed it, make sure to check it out and learn how to create impressive special effects in Unity using the Shuriken particle system.

Our author team weighed in on the topic of reference image: why is it important, why can every artist from 3D modelers to illustrators benefit from using it and how to do it efficiently?
The August roll out of courses was completed by Jonathan Williamson's Fundamentals of Modeling with Modifiers. This 8-lesson course is a comprehensive introduction to modeling in a less-destructive manner and with more flexibility and speed than a traditional modeling workflow and comes with a quiz and an exercise to put your new skills to test.
Jonathan Gonzalez kicked off September by exploring Unity's terrain generation tools. Don't miss this introductory course if you're looking to get started with creating terrain and adding details like water or trees.
If you thought The Color Course was meant for illustrators only, think again: a deep understanding of color is essential for every artist, regardless of your medium. Tim von Rueden dissects color and its various aspects like ting, tone or shade. Complete with color wheels, quizzes and expert input from a renowned artist Mel Herring, it is not surprising that this course has been one of the most popular ones in recent months.
"I will never be as good an artist as 
that." 
If you've ever felt anxious about your skills as an artist, this article was written for you. Learn how our crew deals with comparison anxiety and how you, too, can turn the negative feelings around.
Later in September, Lisa Schindler got physical with her Anatomy Course. Do you want to get your sculpt or model proportions perfect each time and understand the muscle groups that make up the human body? If yes, watch this course - and complete the quiz and exercise that come with it.
 
Trunks, branches, and leaves are all a part of Jonathan Gonzalez' September course on Tree Creation in Unity, including customized wind zones to breathe some life into your forest. Learn how to create alternate vegetation like bamboo and if you are up for it, take a Tree Creator Challenge.
We finished September with a bang: Richard van der Oost's 7-lesson course will take you step-by-step through the process needed to create a greenscreen composition of your own and make actors appear as if they were inside a Blender 3D environment.
---
And there they are! All in all, in the past 3 months, we have released nearly 90 new lessons with almost 50 quiz questions and exercises. Which ones were your favorite?